A bundle of flexible assets for IoT apps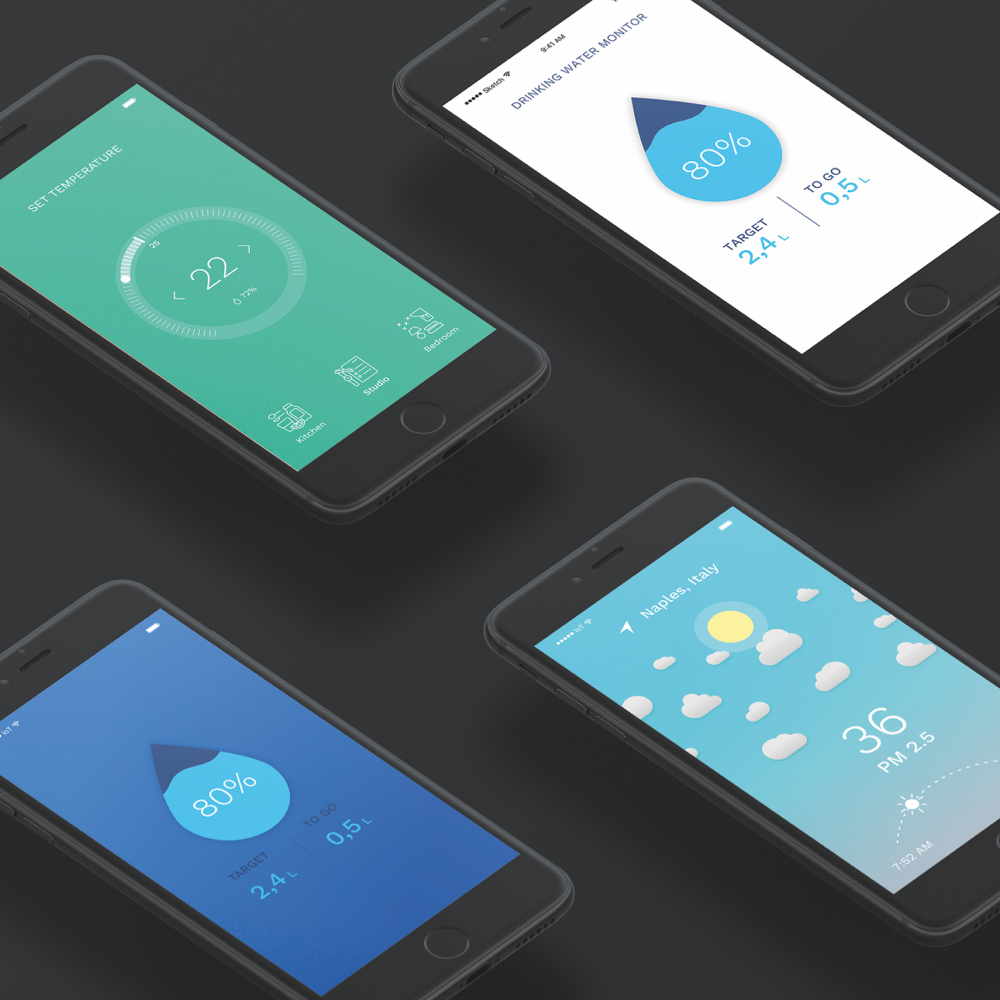 IoT Code is a UI asset library for creating Internet of Things related apps for all devices.
The first bundle contains a small set of assets for home automation (a thermostat), quantified self (drinking water monitoring), weather forecast. It is also possible to play with these assets on Codepen: they are available as HTML – CSS – JS specifications and they could be therefore freely customized in font, colors, interaction, etc.


I worked as Design Researcher, delivering a UX / UI benchmark on Internet of Things related apps and interfaces, state of the market, challenges and opportunities.
I worked as Motion Designer and Interaction Designer creatingthe look and feel of all the assets, using different design and development tools (Sketch, Principle, Zeplin).
I have designed the landing page of the website, describing the project and the different assets.
I have worked as a coordinator – quality assurance for the Front End team to make sure that the visual details and interaction features of the assets have been respected.
NiEW Design (internal project)
Design Researcher
Motion Designer
Interaction Designer